Hong Kong·AsiaWorld-Expo, ONERugged brought one-stop ruggedized computers to the Hong Kong Global Sources Mobile Electronics Exhibition, focusing on branding, intelligence, innovative design and other elements, and in-depth discussions with global customers, industry partners, brands, manufacturers, etc. Communicate and discuss how to digitally empower all walks of life, realize commercial and industrial value, and showcase a large number of new products, new technologies, and new processes.
At this exhibition, ONERugged showcased a number of major terminal products and innovative technologies, including ruggedized tablets, industrial tablets, vehicle-mounted tablets, rugged notebooks, ruggedized handheld terminals, etc., combined with multiple key industry applications and solutions. It brings a comprehensive experience to the exhibitors.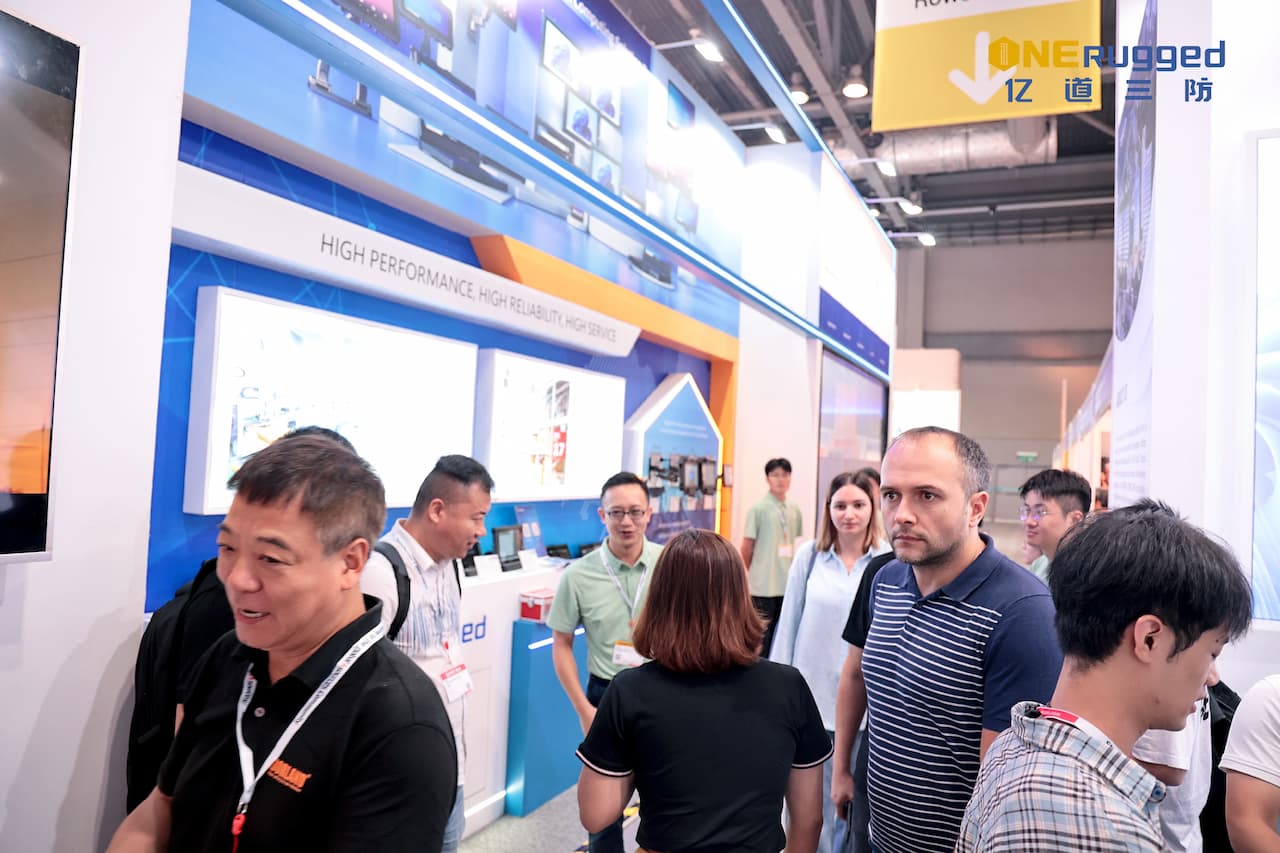 Harden computers and reshape industry experience
ONERugged ruggedized computers are different from consumer electronics products. On the premise of mobility, portability and practicality, the design of solidity is strengthened. The entire series of terminal products on display not only adopt multiple sealing protection and reinforcement technologies, but also make great efforts in material selection, structural design, product design, environmental adaptability, etc., achieving stable performance that is not found in consumer terminal products. and durability performance, bringing better protection to many industry users working in special scenes or harsh environments.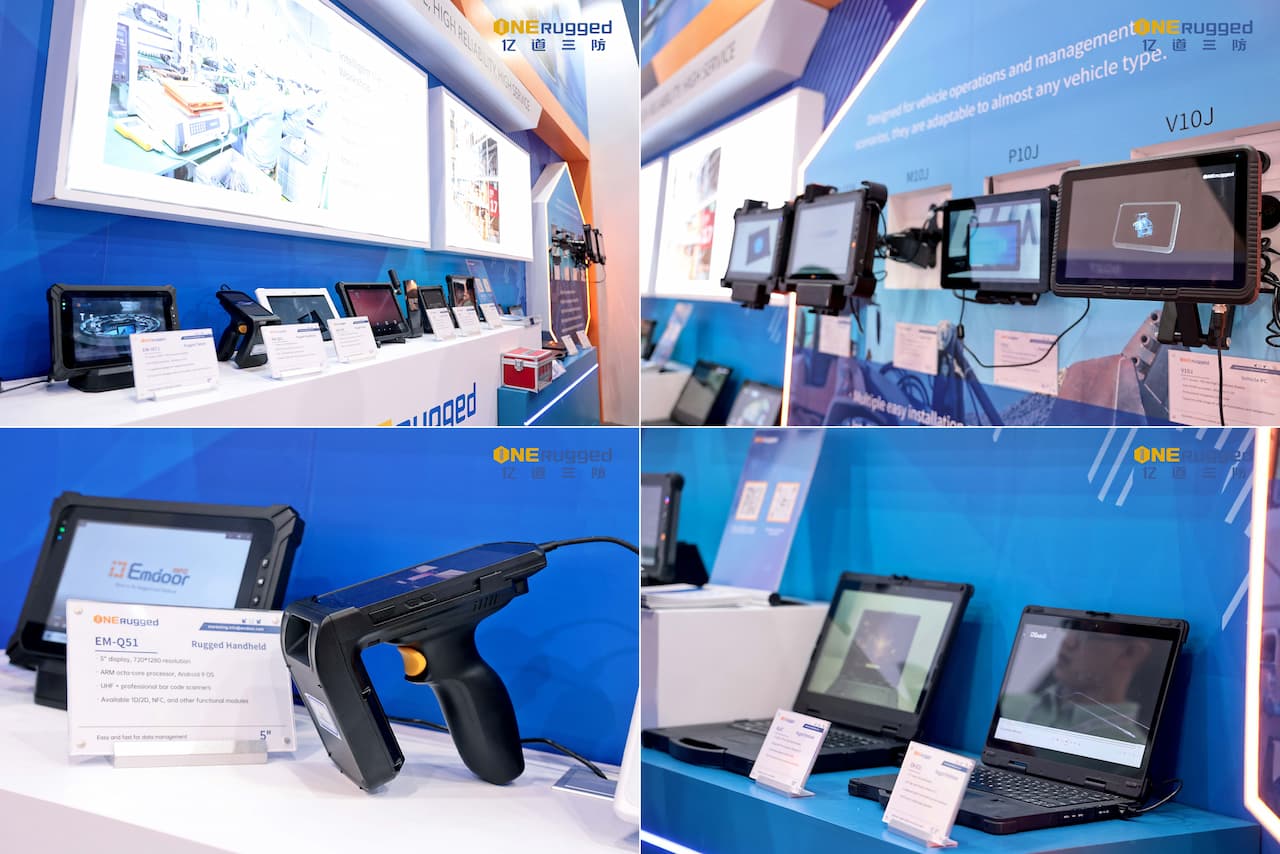 More specifically, ONERugged rugged computers take into account high performance, high reliability and high service, focusing on high performance and full functions. They have undergone strict environmental testing and professional laboratory certification, and promise a three-year warranty for the entire machine. Targeted at warehousing and logistics, Industries such as intelligent manufacturing, special vehicle management, energy and public utilities can bring a wealth of scenario applications, and are suitable for industry users who pursue factors such as performance, operating speed, stability and reliability.
Multiple series of forms, differentiated core capabilities
As a one-stop ruggedized computer provider, ONERugged's multi-series and multi-form terminal products exhibited this time have different key performances and highlights, and are committed to meeting the flexible working styles and diversified equipment needs of industry users. Customers participating in the exhibition are experiencing the various functions of different products and experiencing the diversification and innovative technological level of mobile terminal devices, which has refreshed their previous inherent perceptions.
Among them, ONERugged rugged tablets, rugged notebooks, and rugged handheld terminals have attracted widespread attention. These two series of products focus on high configuration, strong performance, portability and scalability. They have full size, advanced processor platform, rich wireless communication and connection functions, industrial-grade data collection, removable battery, IP65 high protection level, etc. Core capabilities, in the To B industry field, can easily cope with the rich use scenarios of the entire industry, bringing more powerful productivity. In addition, in terms of industrial tablets and vehicle-mounted tablets, ONERugged has also demonstrated its achievements and breakthroughs in wide temperature and wide voltage, compatible interaction, stability and reliability.
Industry solutions to efficiently promote efficiency
At the scene, ONERugged brought warehousing logistics, intelligent manufacturing and special vehicle management solutions for warehouse management, production stations, engineering vehicles and other scenarios, presenting a new answer to the digital intelligence upgrade of key industries with one-stop reinforced computers.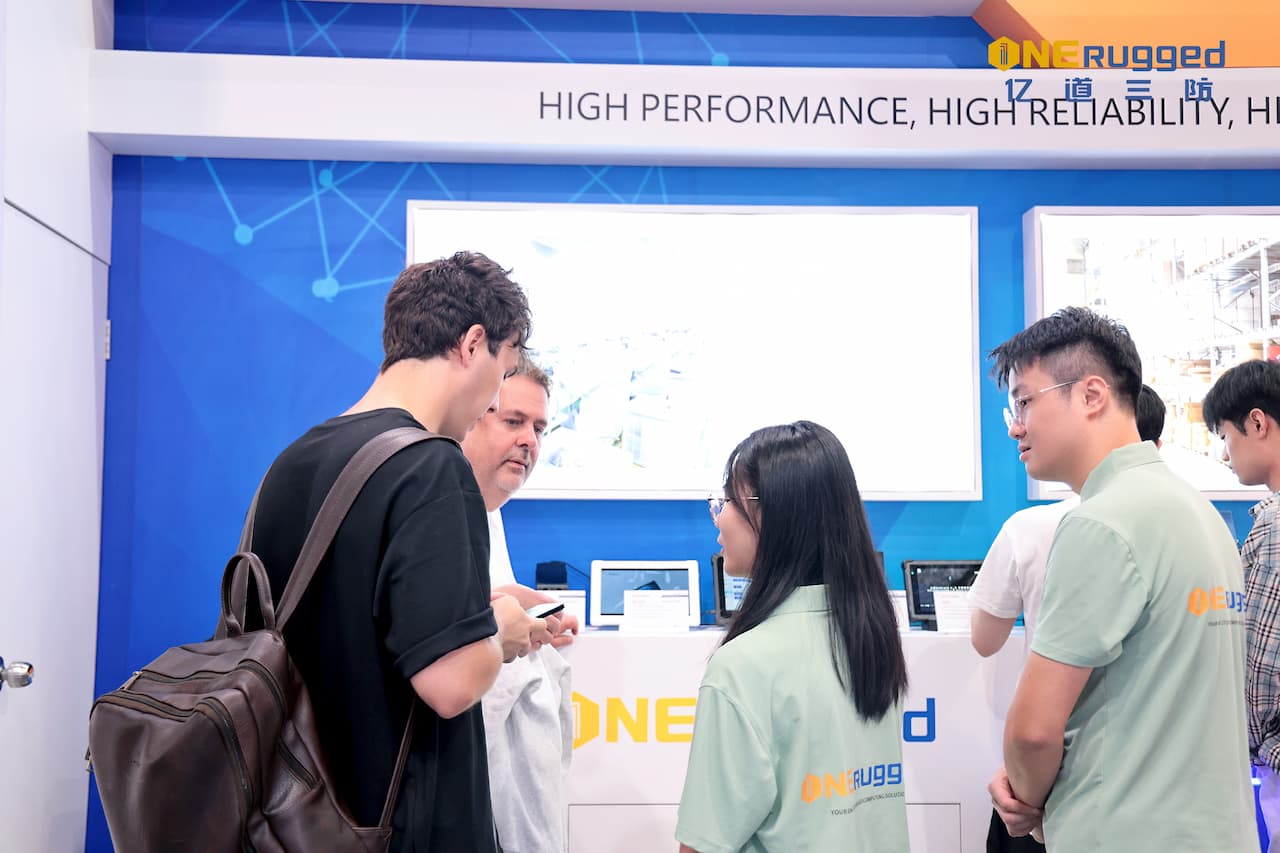 In the warehouse management sector, ONERugged ruggedized tablet computers and ruggedized handheld terminals can facilitate visual management of warehousing with their easy-to-use touch screens, fast and accurate one- and two-dimensional code scanning functions, comprehensive and stable mobile communication capabilities, and rugged and durable features. Greatly improve work efficiency. In the production station sector, ONERugged industrial tablets are easy to use, stable and connected. They can be used as management equipment to handle daily tasks on the production line. They can be used to provide standardized production processes or record statistical work station operation information, significantly improving Productivity and efficiency of factory operations. In the engineering vehicle sector, ONERugged vehicle-mounted tablet computers have a unified operating interface, rich and scalable I/O interfaces, rugged features and multiple installation methods, which can be easily fixed on various special vehicles to achieve various ideal functions.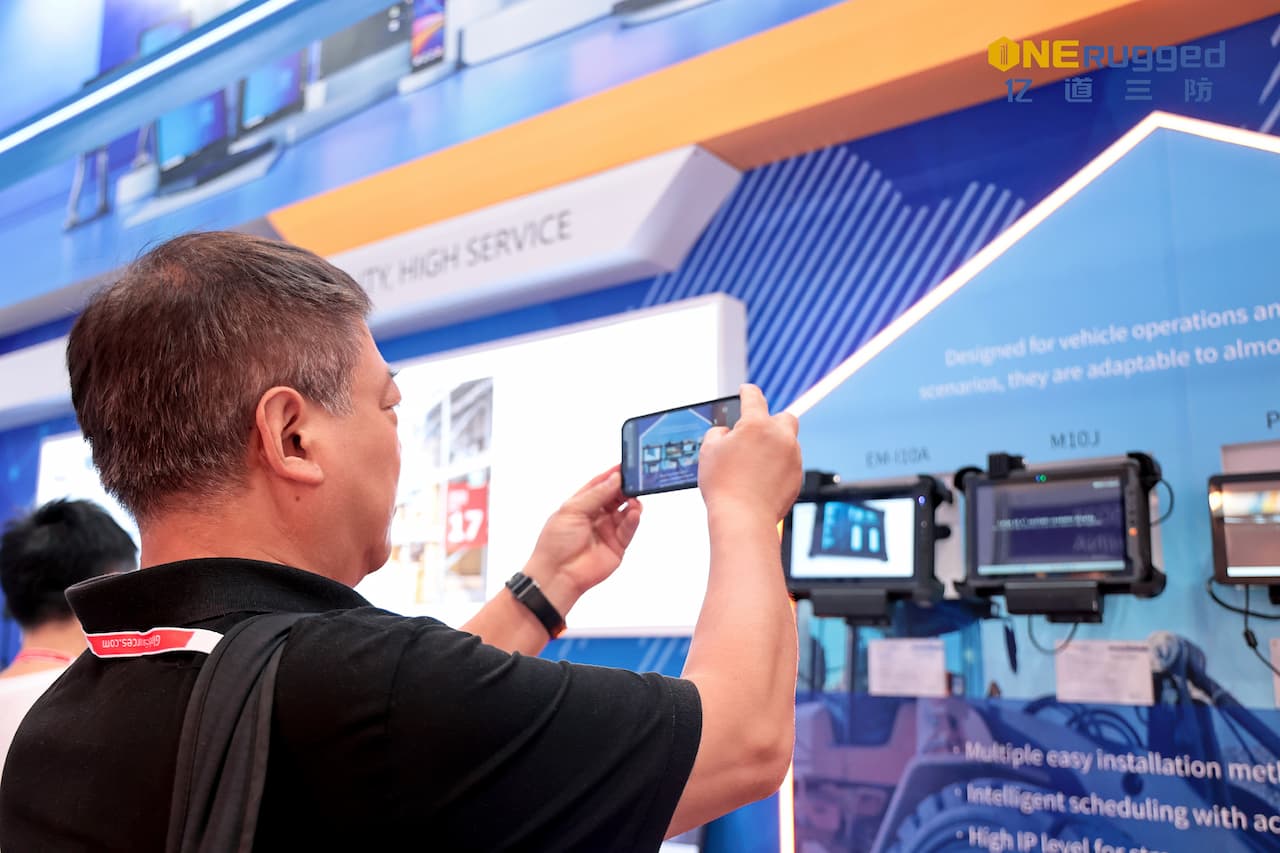 This exhibition will further demonstrate ONERugged's strong competitiveness and diversified structure in the field of mobile terminal equipment and the global market. At the same time, ONERugged will also promote the comprehensive development of mobile terminal devices and provide more intelligent, innovative and stable products and services to global users through one-stop reinforced computers. ONERugged also hopes that this exhibition will bring more communication and discussion opportunities to the industry and promote the vigorous development of the industry.