It has become a top priority to find a mobile device that can be seamlessly integrated with the production line environment and can be used for a long time to perform strict quality inspections. The client realizes that using consumer-grade equipment may reduce the productivity of technicians and increase the cost of purchasing replacement equipment due to its fragility. To this end, the client turned to ONERugged for help. After clarifying the customer's needs, ONERugged recommended the rugged multifunctional vehicle inspection solution M10T rugged mobile PC and H60T handheld.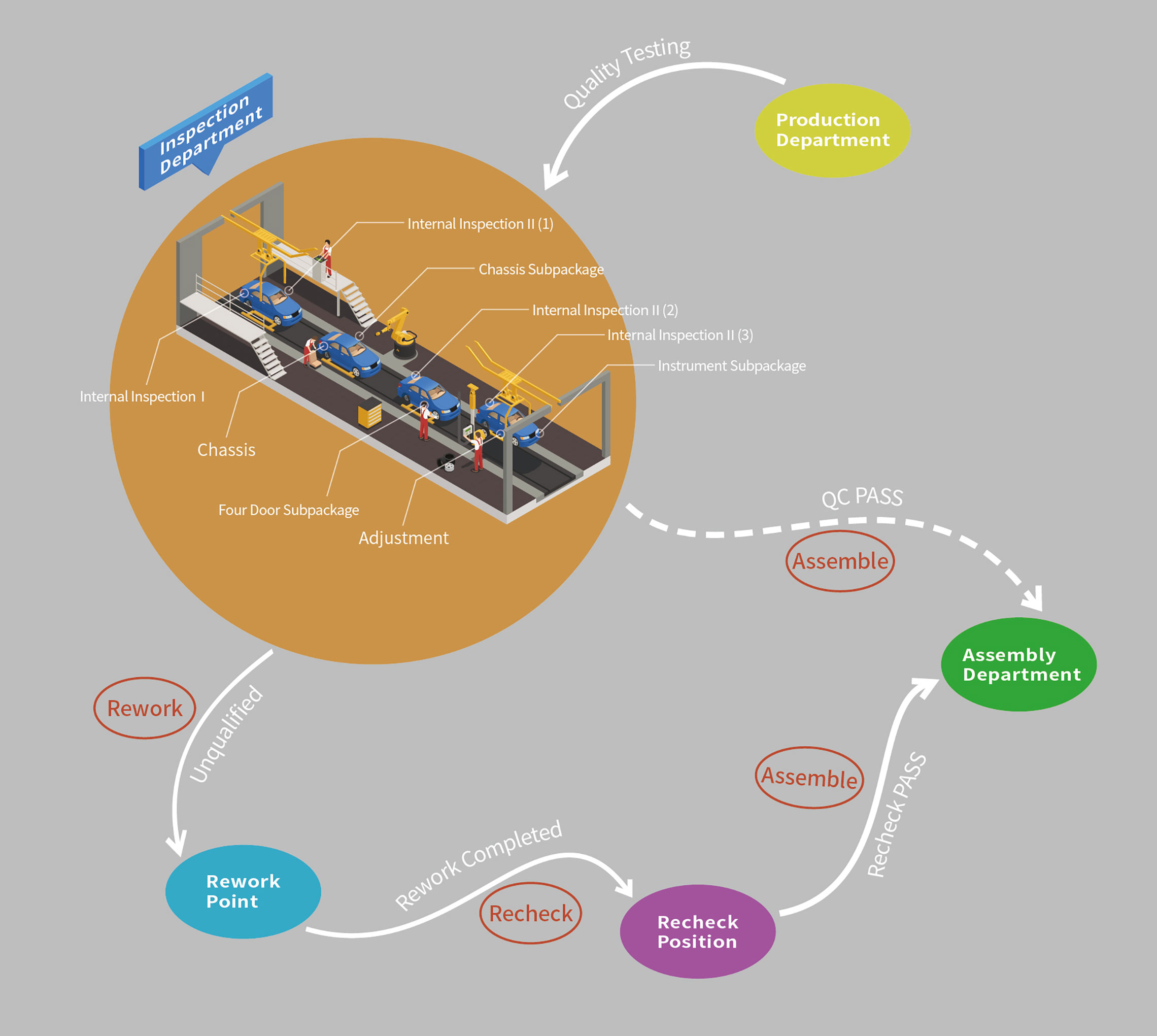 With high reliability, durability, and excellent software compatibility, hundreds of M10T rugged mobile PCs and H60T handhelds have been introduced into the customer's factory. From 9 vehicle inspection points to 9 repair points and 9 re-inspection points, the staff at each point has a dedicated mobile device M10T rugged mobile PC and H60T handheld to bind them with China Southern's self-developed information management system and their workstations. Their daily information exchange no longer depends on the paper card, but through real-time data circulation between the mobile terminal on hand and the background system. At the same time, the recording and verification of vehicles no longer rely on manual labor. 
Use the M10T rugged mobile PC/H60T handheld professional scanner to identify the 2D barcode pasted on the vehicle body, and the result will automatically enter online. If the inspection result is good, the vehicle will enter the later process smoothly. If not, the trouble can also be reported to the system for subsequent quick rework. When the production schedule is affected by the quality inspection of the car, it is not as difficult to trace the problem as before. Under the collaboration of the M10T rugged mobile PC/H60T handheld and the system, the person in charge of the tracking-related work only needs to identify the QR code of the car body.