After comparing the vehicle PCs of different manufacturers, Milkyway finally chose the V80T vehicle PC as an alternative to smart phones. V80T achieves a good balance between system stability, life cycle, reliability, and portability. It can be applied to all aspects of the overall transportation of hazardous chemicals, helping to realize transportation process informatization, full visualization and Work intelligently.
V80T is compatible with the management application software independently developed by Milkyway,which is convenient for managers to carry out unified business management. Using the vehicle mount to fix the V80T on the front seat of the car, which is convenient for the driver to receive orders online and perform transportation tasks. Work with Unicom sim card provides stable 4G network connection and online communication functions, and there is a car charger to supplement power for long-term standby.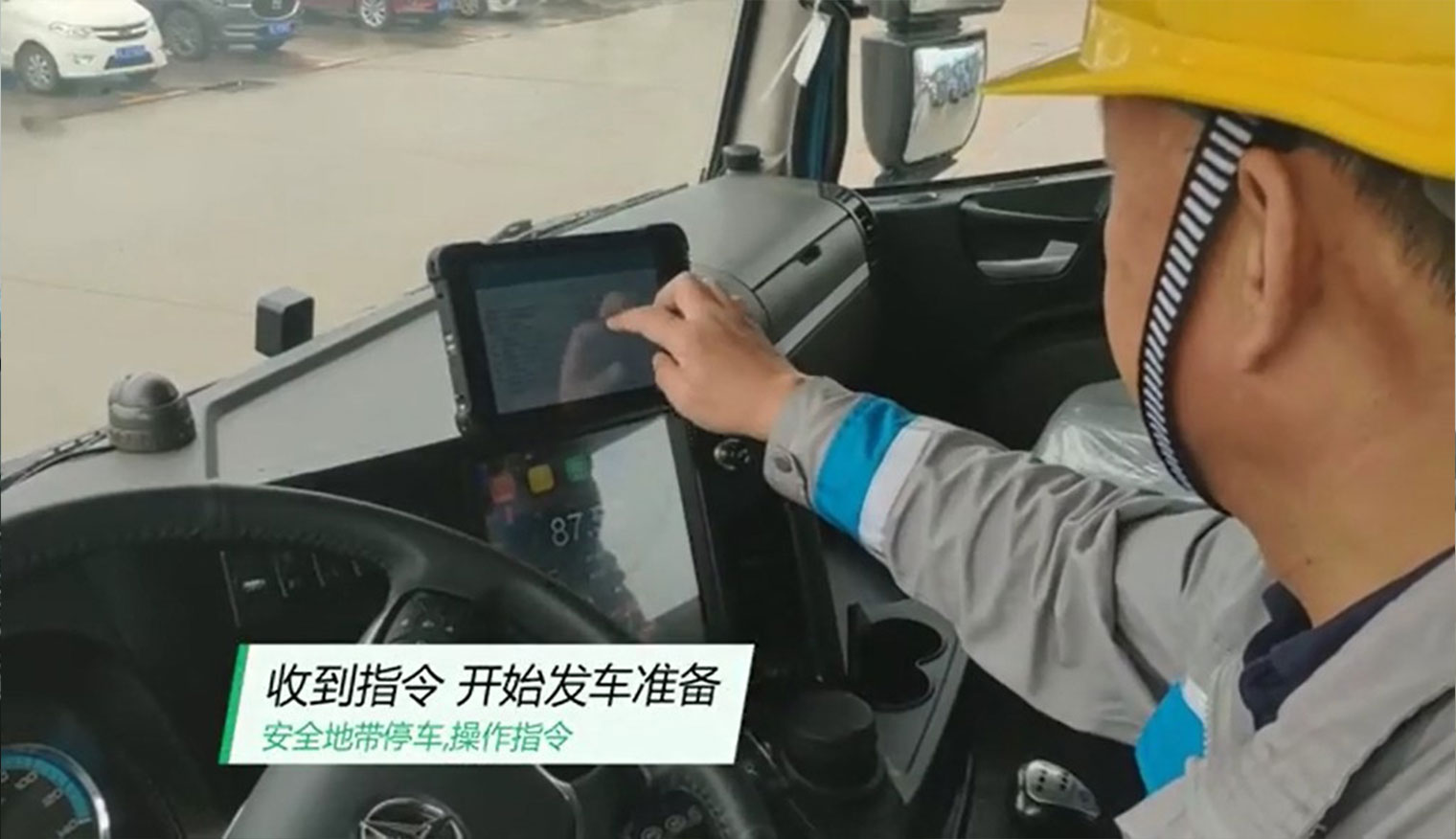 The driver can obtain the order tasks assigned by the management platform at any time through V80T and pick up the goods at the designated location. The rear camera of V80T vehicle PC can record the goods and abnormal conditions and send them back to the management platform for verification.During transportation, the GPS positioning function will track the travel trajectory of the vehicle in real time and report it to the system. In case of emergency, the driver can communicate with manager in real time through the intercom function to ensure the smooth completion of the order. After the order is completed, the driver can take a photo of the receipt and upload it to the management platform and change the status of the order to be completed. If the signing party finds a problem when signing, the driver can also report the abnormality to facilitate the management staff to coordinate and deal with it. In addition, V80T can also collect expenses incurred during transportation and generate expense bills for reimbursement. Managers can use the data collected by it to evaluate the performance of drivers, such as the number of orders and mileage.
V80T is equipped with an 8-inch display (high-definition/high-brightness optional), ARM octa-core processor and Android 12 operating system, supporting rich scenarios and ecological applications, and delivery efficient productivity. The multiple communication modes such as 4G/Wi-Fi/BT provide a stable interconnection experience anytime, anywhere. The protection level of the V80T is as high as IP65, can resist vibration, moisture, dust and temperature changes in a special environment.